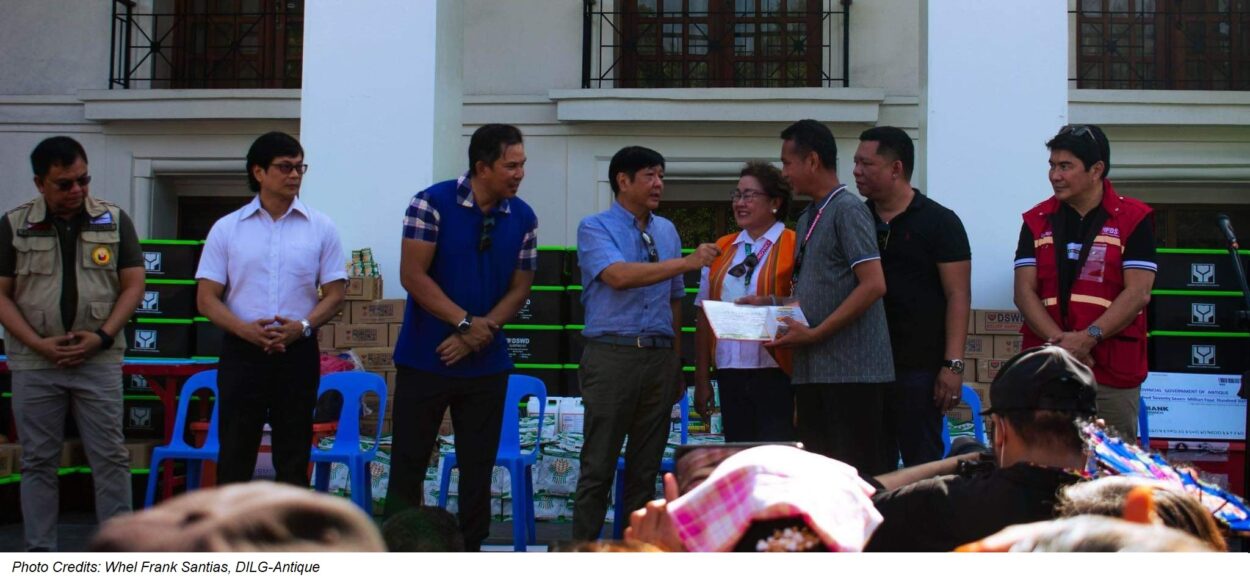 SAN JOSE, Antique – Department of the Interior and Local Government Secretary Benjamin Abalos, Jr. assured President Ferdinand R. Marcos, Jr. that local governments have done sufficient preparatory measures before the advent of Typhoon Paeng which devastated parts of Antique. The President was in the capital town earlier today, November 8, 2022 to distribute assistance and livelihood aid to the families and individuals affected by the said typhoon two weeks ago.
Speaking during the Situation Briefing on the Effects of Tropical Storm Paeng, the SILG said that DILG has put in place disaster risk reduction and management (DRRM) protocols that are performed by LGUs before upcoming typhoons and other weather disturbances.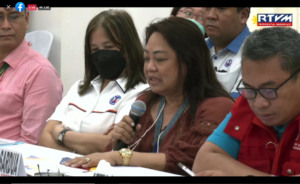 DILG Assistant Regional Director Maria Calpiza J. Sardua presented DILG Region VI's data on the actions taken by the Department, such as the activation of Emergency Operation Centers (EOCs) for close monitoring with the LDRRMCs and the Philippine National Police (PNP), and coordination with the Department of Social Welfare and Development (DSWD) and the Office of Civil Defense (OCD) for the processing of financial assistance to the families of the victims through the LGUs' Municipal Social Welfare and Development Offices (MSWDOs) and MDRRMOs.
Per DILG monitoring as of 4:00 PM of November 7, 2022, a total of 36 persons died in Region 6 during the onslaught of TD Paeng, 13 of which came from Antique. Further, of the six persons missing in the region, four were reported from this province.
SILG Abalos noted that while the DILG and LGUs did their best in the preparations, especially by hewing close to the protocols set by the Operation Listo manual, the amount of downpour generated by Typhoon Paeng was unexpected. DILG reports showed that most of the casualties died from drowning or having been swept by strong river current.
President Marcos emphasized that the conduct of pre-emptive evacuations can do a lot to ensure the safety of those in susceptible areas. He acknowledged that it is hard to evacuate people, but that this has to be done for their own safety. He also exhorted the local officials to do their best to be proactive and follow the DRRM procedures set by the government to at least mitigate the effects of the impending disaster.
The DILG, through its Operation Centers, proactively issues directives and advisories every time a weather disturbance is expected to affect the country, besides submitting regular and timely monitoring reports on ground situation to the national government. It has issued the Operation LISTO manual to guide local and national government entities on the measures to be taken before, during and after natural and man-made calamities.