In a collaborative effort to enhance the ease of doing business and streamline government services, the Department of the Interior and Local Government (DILG) VI, in partnership with the Anti-Red Tape Authority (ARTA) VI and the Department of Information and Communications Technology (DICT) VI, conducted the EODB Compliance Evaluation among cities in Western Visayas, being the key agencies in the implementation of RA 11032.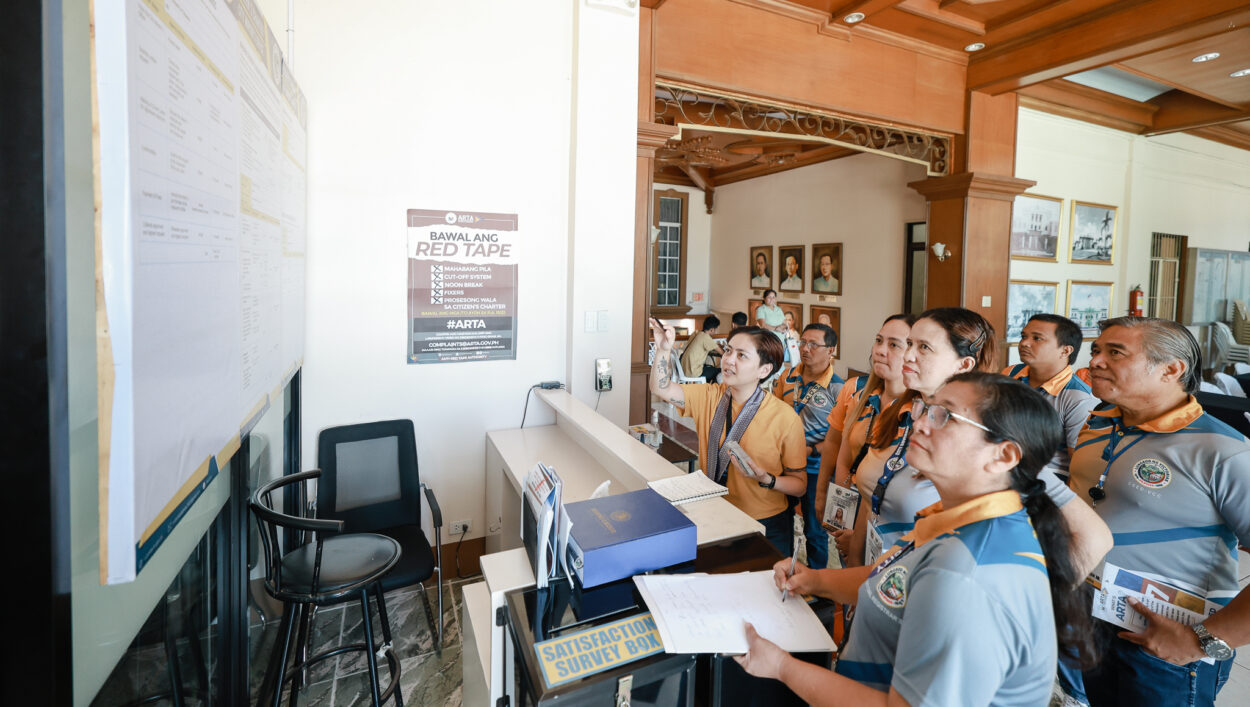 This pivotal assessment centers on tracking the progress of cities within the region in implementing reforms that enhance the ease of doing business, pursuant to Republic Act 11032, also known as the Ease of Doing Business and Efficient Government Service Delivery Act of 2018, its Implementing Rules and Regulations, as well as pertinent Joint Memorandum Circulars and related government issuances.
A total of 16 cities, including two highly urbanized cities and fourteen (14) component cities in the region, were targeted and evaluated by the Regional EODB Compliance Evaluation Team from September to November 2023. In particular, the team's focus extends to several critical areas, including the creation of the Committee on Anti-Red Tape (CART), the citizens' charter, reengineering and regulatory reform initiatives, the streamlining of business permit and clearance processes, and the issuance of building permits and certificates of occupancy. The evaluation also examines the LGUs' actual practices in order to identify areas for improvement and provide specific recommendations.
This compliance evaluation carries far-reaching implications for Western Visayas. Achieving high compliance not only promotes a more conducive climate for businesses but also entices potential investors and propels economic growth. Furthermore, it encourages local government units to become more responsive to the needs of their constituents, leading to more efficient and citizen-centric public services.
Leading the team for this evaluation are LGOO IV Aizel Padilla, LGOO IV Sefaniah Gabrielle Roldan, and LGOO II Jiselle Yanson of DILG Region VI, together with partners from ARTA RFO VI: PDO III Janine de la Paz, SAO Raymond John Villanueva, CAO Josephine Venus Castillo, and ADAS III Juvy Albay; and DICT VI: ISA I Pearl Angelique T. Hillado, PDO II Karizza Gidaya, PDO II Ma. Ella Armamento, ISA I Raphael Ramar Benasa, and ISA I Kristian Paul Ombrog.
This EODB Compliance Evaluation is an initiative of the DILG-Bureau of Local Government Development (BLGD). It is crucial to note that the pilot implementation in 2023 is confined only to cities.#